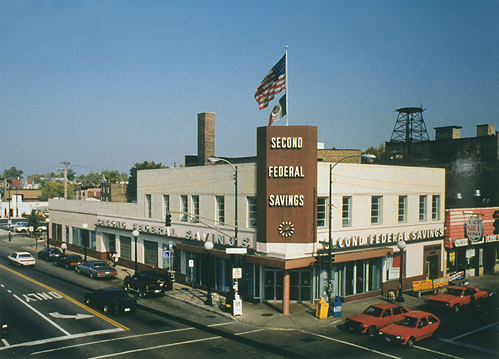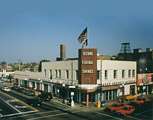 Second Federal Savings
Chicago, IL
Type:
financial institution
Services:
architectural & interior design, permit/bid
acquisition, construction administration
In the 1920's, three turn of the century storefront buildings were combined and given a unifying 'art deco' façade to become Second Federal Saving's main office. As a Director of the bank and intimately familiar with the existing building, Steven Gross / A.I.A. has undertaken numerous 'facilities management' type projects for the aging structure as well as completed architectural drawings for a full scale renovation of the facility.
2120 N. Sheffield
Chicago, IL
Type:
multi-family residential
Services:
real estate investment and management, full
architectural services, construction admin.
By focusing on one of Chicago's designated historic districts in the Lincoln Park neighborhood, this real estate investment group took advantage of tax incentives and re-gentrifying market forces to rehabilitate 14 residential units in two Victorian Greystones. As the general partner, this architect was responsible for all aspects of development, project management, architectural design and construction administration.