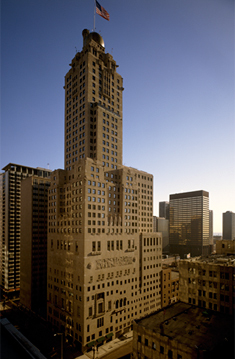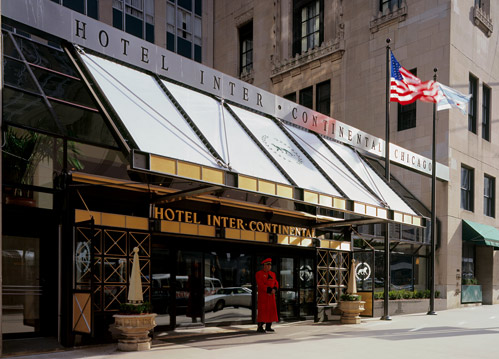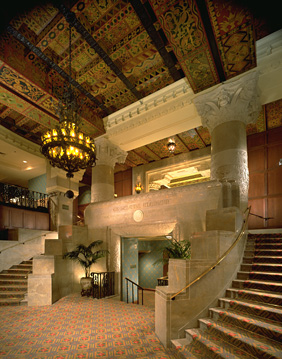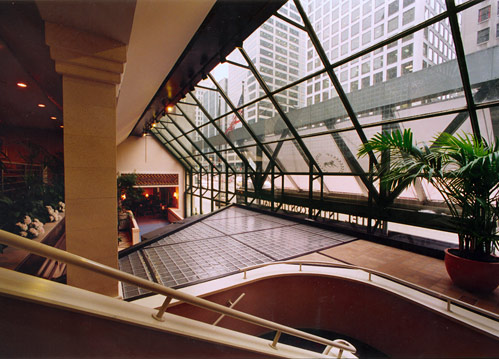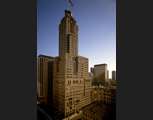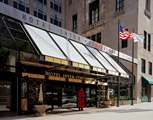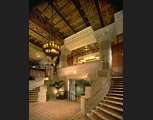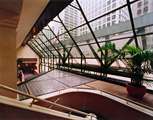 Inter-Continental Hotel Chicago
Chicago, IL
Type:
hotel entrance lobby renovation,
five critical façade inspections / repairs,
numerous facility management projects
Services:
architectural design, bidding & negotiations,
construction administration
Entrance Lobby Renovation
The design program for this historic hotel project was to consolidate ground floor operations for two distinct adjacent towers to a single entrance and front desk operation. The redesign of the shared building's lobby and entrance/vestibule functions required reference and inclusion of both new and historic elements in an attempt to visually link the existing buildings.
Facade Inspections and Renovation
Since the City of Chicago's Façade Inspection Program's inception in 1996, five critical inspections were undertaken and associated renovation repairs completed over the ensuing 14 years on the Hotel's two adjacent towers. The 80 year old historic building with its numerous setbacks and gargoyles, clad in limestone and supported with corrodible metal, presented numerous circumstances and challenges over the years all met and without incident.
Facility Management Projects
This complex facility, consisting of two towers, 792 guestrooms and 45,000 sf of meeting space, has required architectural assistance on numerous small and varied projects over the years.