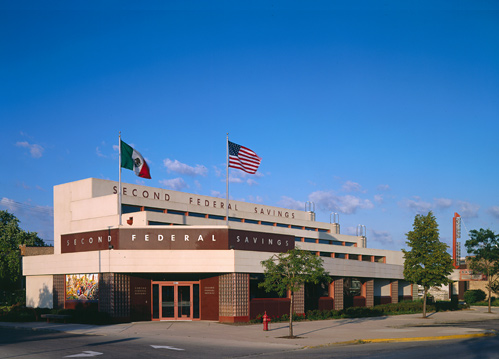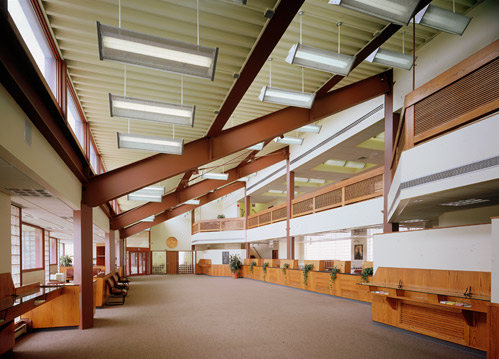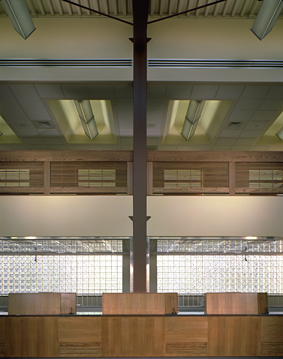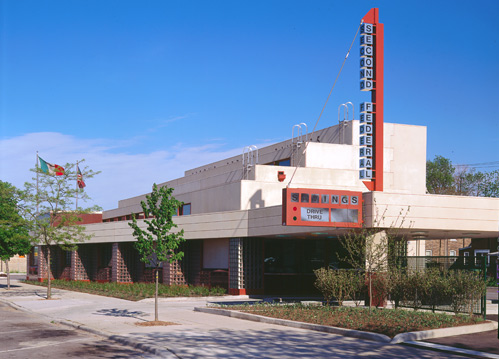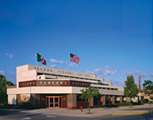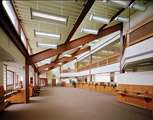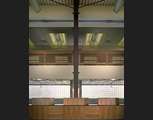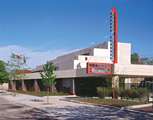 Second Federal Savings
Cicero, IL
Type:
financial institution
Services:
planning, architectural & interior design,
construction administration
Materials:
precast panels, granite, steel, glass block
Asked to sit on the Board of Directors and assist the community bank's strategic plan of expansion into the Mexican-American market it wished to serve, a planning and architectural opportunity to design a series of culturally branded branches was undertaken.
The design challenge for this branch was realized with an exterior building form that recalls a familiar Mexican-Mayan cultural icon, the 'ziggurat', while simultaneously providing a layered, bright and spacious interior lobby space able to accommodate community social functions as well as providing banking services.
Rigorous attention to detail using materials reminiscent of those found in Mexico was used in an attempt to convey craftsmanship, structure and texture.
PRECAST CONCRETE INSTITUTE 1996, Special Recognition