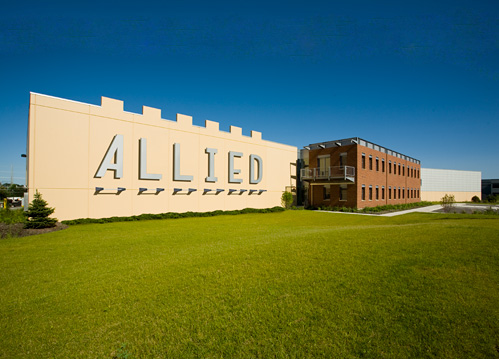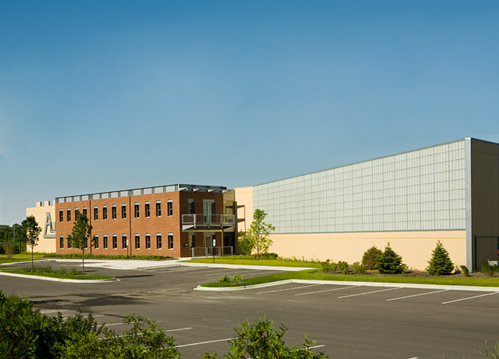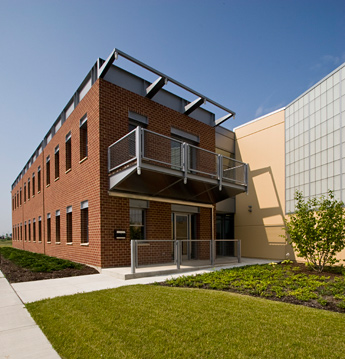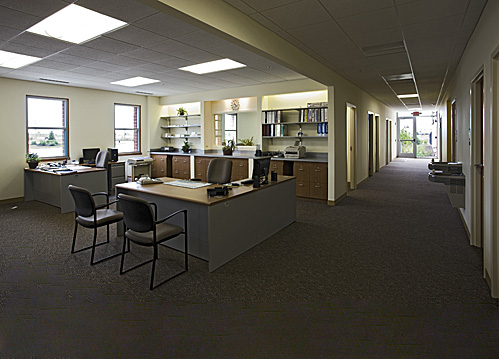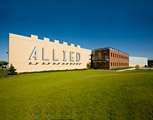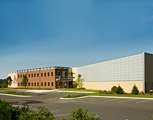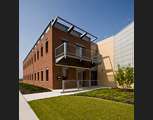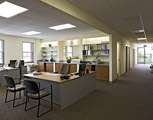 Allied Drywall Company
Bartlett, IL
Type:
45,000 sf office / warehouse distribution facility
Services:
planning, architectural & interior design,
design-build construction administration
Materials:
precast concrete, brick masonry, steel,
Insulated translucent wall panels
Looking to increase the building product lines it distributed, Allied needed more office / warehouse space, adjacency to a railroad spur and a 'green' image to compliment its marketing strategy. A design-build project delivery approach was used to consolidate the process and incorporate many sustainable design features.
The new facility's energy saving components included conservation adjacency groupings, directional radiant heaters, and high efficiency lighting systems with motion activated occupancy controls. Insulated translucent wall panels were used in areas requiring more light and operable windows used in offices - both in an effort to reduce energy operating costs while making a pleasurable work environment.
The articulated precast panels, steel cornice and outriggers, brick and double hung windows were intended to give the building a sense of scale so frequently missing in business/industrial parks.
EPA ENERGY STAR 2008, CERTIFICATE OF ACHIEVEMENT